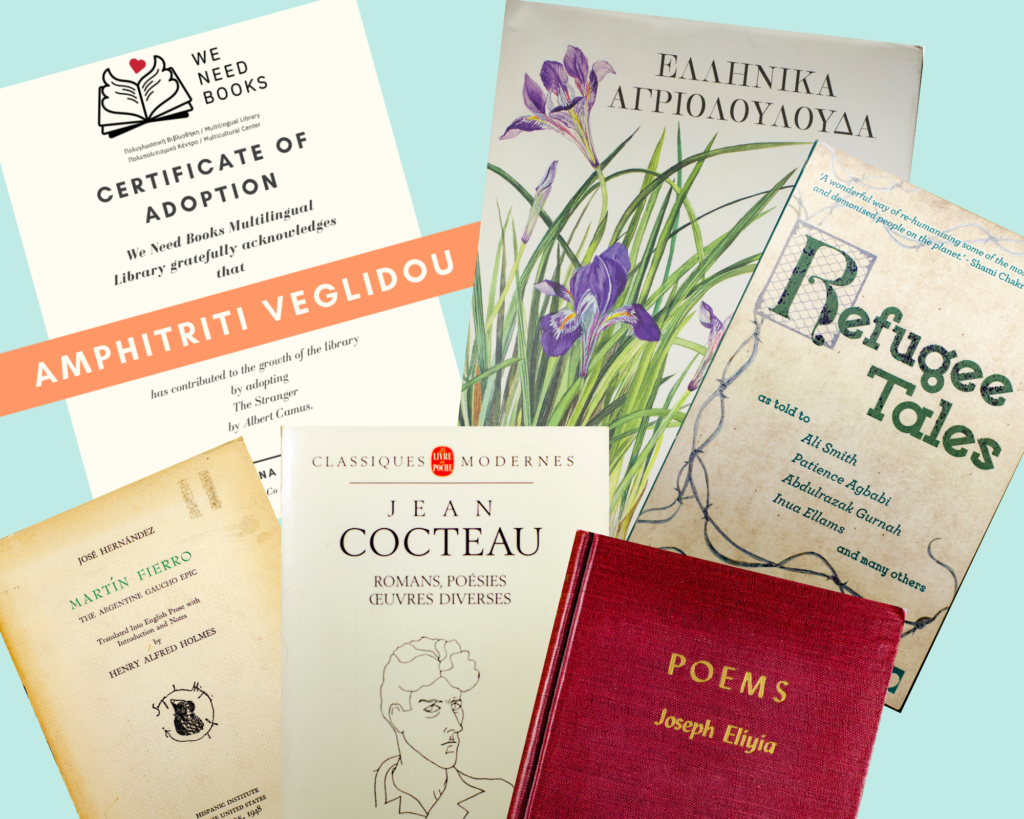 HELP US GROW OUR COLLECTION
We Need Books Multilingual Library gives you the opportunity to support the enrichment of its collection. By adopting a book today, your donation directly supports the acquisition of books in multiple languages and helps us keep the Library accessible to everyone.
The
Adopt a Book
Program allows you to remember a loved one, commemorate an occasion, celebrate an achievement or a milestone while providing essential funding which supports Athens' only Multilingual Library. Each book you adopt will henceforth feature a certificate acknowledging your contribution. You can add the name for the certificate in the comments section when you make an adoption. Please let us know if there are any further information you would like us to include in the certificate, for example, if the adoption is to honour a loved one or to commemorate a milestone.
You can also browse books available for adoption by category:
We truly appreciate your generosity and your support of the We Need Books Multilingual Library.