Sarah Holden
Sarah Holden has over 15 years of experience managing computer platforms as well as building strong engineering teams. Currently she is an Engineering Manager responsible for the management and security of platforms at Google. Sarah graduated with a BS in Microbiology from UC Santa Barbara. Her interests include sailing, traveling and spending time with her family. Sarah is passionate about helping people in crisis especially women who have not had adequate access to education. Sarah joined the Board of We Need Books in 2017 to help give refugees and migrants a chance for a future.
Brielle Nikaido
Brielle Nikaido currently works as the Senior Director of Market Strategy at Salesforce. Before joining Salesforce, she specialized in influencer relations and community management. She holds a bachelor's degree in Psychology and Asian American Studies from the University of California Santa Barbara.
Aaron Madfes 
Aaron Madfes has 20+ years of experience working in the legal field, and is currently working as a manager of Legal Specialists at Google.  Before joining Google, Aaron worked as a Litigation Paralegal at the law firm Keker & Van Nest (now named Keker, Van Nest & Peters).  Aaron holds a bachelor's degree in Political Science from the University of California Los Angeles.  When not working, Aaron loves to cook, play basketball and travel.  In the summer of 2017 he was part of a volunteer travel project in Athens that aimed to serve the refugee population in Greece, and as a result of working with We Need Books on that trip, he has continued his involvement with the NGO by serving as an advisory board member.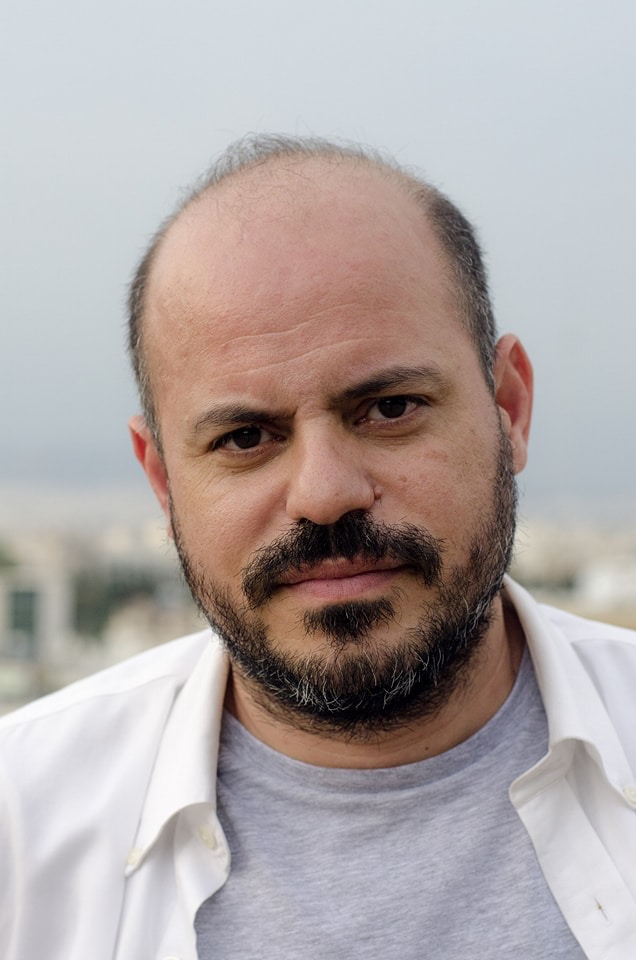 Lefteris Papagiannakis 
Lefteris Papagiannakis was born in France in 1971. He studied public law in the University of Lille II and holds an MA in European Community Law and International Economy. He worked in the European Parliament as a parliamentary assistant, on the education of children of the Muslim minority in Greece, as a legal counselor for the political party Ecologists Green and the Special Secretariat on environmental inspection. He was elected in the municipal council of Athens in 9/2014 and named Vice Mayor on Migrant and Refugee Affairs 3/2016-8/2019. He was Chair of the working group Migration and Integration of the Eurocities Network, Vice President for Refugee Issues of ECCAR (European Coalition of Cities against Racism) and president of the Council for the Integration of Migrants of the Municipality of Athens.
He is the General Secretary of the Hellenic League of Human Rights and member of the Board of the Greek Council for Refugees.
He currently works for SolidarityNow a Greek NGO as Head of Advocacy, Policy and Research.
Sandy Singh
Sandy Singh has spent the last 10 years finding sustainable ways to help programs scale around the world. Sandy volunteers with a year round homeless shelter in her hometown where she helps advocate for better housing solutions. She is currently working on a pilot program for the Urban Services, YMCA where she promotes health and wellness within HOPE SF communities. She holds bachelor degrees in Marketing and International Management.  Staying true to her childhood nickname, Bookworm, Sandy has a goal of reading over 35 books a year.
Carl Tharp
Carl Tharp has spent most of his 17 year career in construction management and is an active real estate investor and entrepreneur. He currently works as a program manager for Google and holds bachelors degrees in Civil Engineering and Business Management Economics from the University of California. Carl volunteers locally in the Bay Area at a transition home for young adults and has worked closely with non-profits in Nepal and Greece. On his most recent mission to Greece in the summer of 2017 he became deeply connected with the mission of We Need Books and jumped at the opportunity to lend his skillset as an advisor.
Ioannis Trohopoulos
Ioannis Trohopoulos, was born in Veria, Northern Greece. Worked as Director for Veria Central Public library from 1988 till May 2012. In August 2010 during the IFLA Conference at Goteborg, Sweden received on behalf of Veria Library the annual "Access to Learning" 1 million$ award nominated by Bill and Melinda Gates Foundation. From June 2010 till April 2016 he served as CEO at Stavros Niarchos Foundation Cultural Center. He is founding member of Future library, an NGO which supports the development of public libraries at national and international level. He was (March 2017- April 2019) Head  of the "Athens 2018-World Book Capital", an important distinction which the city of Athens received by UNESCO. From June 2019 is director of Programs of Heritage Management Organization.  He is also member of the Library board of Veria Central Public library.