GREECE'S 1st MULTILINGUAL LIBRARY
A pioneering contemporary space dedicated to serving the community towards improving literacy while providing skills and a network to empower every person of every age on a free service basis.
"PEOPLE MAY GO TO THE LIBRARY MAINLY FOR INFORMATION, BUT THEY FIND EACH OTHER THERE"
— Robert Putnam
We Need Books is an Athens based NGO that believes that multicultural spaces and books serve several important functions that can be of great benefit to all layers of the population of the city, including marginalised and vulnerable populations such as migrants and refugees.
Acting on this belief, We Need Books has created Greece's first multilingual library, a unique space in which social inclusion, interculturalism and education are actively promoted.
OUR STORY
Nadir from Afghanistan and Ioanna from Greece met in 2015 over a cup of coffee. He was shy and needed a place to stay, she was fed up and needed to do something about the unfolding refugee crisis. During the time they lived together they shared their stories, their concerns and their hopes for a fairer world. They came to the conclusion that the city, in denial of its multicultural identity, was lacking a space that would house books in all the languages spoken in Athens giving the opportunity for people of diverse backgrounds to meet, exchange stories and overcome personal prejudices. They have been working voluntarily and tirelessly for the realization of that goal since 2016.
OUR MISSION
Cultural and linguistic diversity is the common heritage of humanity and we have a duty to serve and maintain it for the benefit of all. It is a source of exchange, innovation, creativity, and peaceful coexistence among peoples. We Need Books aims to build an inclusive and stronger Greek community, spark imagination and empower immigrants, refugees, and asylum seekers to choose their paths in life by providing cultural multipurpose facilities, giving access to knowledge and strengthening social cohesion.
WHAT WE BELIEVE IN
We strongly believe that multicultural spaces and books serve several important functions that can be of great benefit to a marginalized and vulnerable populations such as the refugees and migrants living in Athens.
To name a few benefits, reading helps better familiarizing the refugees and migrants with the western way of life and thinking, and creates common cultural reference points and touchstones. Books cultivate empathy and compassion, they give hope that hardships can be overcome, they inspire, they broaden readers' perspectives.
Moreover, educational books such as textbooks offer a chance to the children that were going to school to pick up where they left off and carry on studying the subjects that interest them until they can properly attend school in Greece or in whichever country they are accepted in the future.
And of course, educational books are absolutely pivotal in one's effort to learn languages, fluency being the most useful and urgent tool for social integration.
Thusly, We Need Books is committed to creating multipurpose spaces to house books and welcome everyone, regardless of the language that they speak.
WE'RE MORE THAN A LIBRARY
Libraries are more than just reading spaces. We believe these libraries can help revitalize struggling or depressed neighborhoods and downtowns.
Libraries are places where people come to know themselves and their communities. Libraries serve as catalysts for addressing social problems. Libraries provide immigrants with helpful information about and opportunities to connect within their new communities. Libraries provide opportunities to host and offer free classes, free tutoring, homework help programs, and summer reading programs for kids and teens, to bridge the economic divide that impacts students' academic performance. Libraries are important partners in child development.
WHO WE WORK FOR
There are approximately about 55,000 refugees in Greece. On top of that, there is also the second generations being born that also need to be considered.
We Need Books aims to encourage refugees to get involved in our initiatives either through volunteering and/or with compensation. This work will help them gain skills and experience as to increase their employability in the future and assist in their integration into the community.
GET INVOLVED TODAY
Mauris blandit aliquet elit, eget tincidunt nibh pulvinar a. Cras ultricies ligula sed magna dictum porta. Cras ultricies ligula sed magna dictum porta. Praesent sapien massa, convallis a pellentesque nec, egestas non nisi. 
Join Now
IOANNA NISSIRIOU
Your content goes here. Edit or remove this text inline or in the module Content settings. You can also style every aspect of this content in the module Design settings and even apply custom CSS to this text in the module Advanced settings.
NADIR NOORI
Your content goes here. Edit or remove this text inline or in the module Content settings. You can also style every aspect of this content in the module Design settings and even apply custom CSS to this text in the module Advanced settings.
STEFANIA DRITSA
Stefania has a long international background and insight dedicated in the development and promotion of sustainable and community-engagement projects.
She studied International Socio-Economic Development and Cultural Management in Paris and believes that our personal wellbeing cannot be achieved without caring about the wellbeing of others. Her favourite book is "The Idiot" by Fyodor Dostoyevsky.
GEORGIA FOUNTOULAKI
Georgia has international experience, a strong academic background and a genuine interest in intercultural education. She is specialized in European Civilization, the History of Immigration, and Language Education for Refugees and Migrants.
She researches issues related to intercultural education, educational material design, identity, culture and migration. One of her favourite books is "A Little History of the World" by E.H. Gombrich.
VIVI LOULO
Vivi studied Social Anthropology in Athens and has a background in working with toddlers and preschoolers who have experienced homelessness.
She has a passion for helping young individuals build skills, raise self-esteem and develop personal qualities.
She is thrilled to have the opportunity to promote literacy and reading to young children and to continue supporting the amazing youth of Athens!
One of her favourite books is "The Second Sex" by Simone de Beauvoir.
MARGARITA SIANOU
Margarita Sianou was born in Athens, Greece but moved to the U.S. to pursue higher education at the City University of New York. She has over 30 years of experience in international higher education including, 29 years at WES where she was Deputy Executive Director and Director of Evaluations at World Education Services. She has participated and presented on many international education topics at professional conferences in the U.S., Europe, and Asia.
Margarita believes in the power of books, knowledge, and education to transform the lives of people from all over the world. She strongly believes that this is particularly true for refugees. Upon moving back to Athens in 2017, Margarita joined the group of volunteers of We Need Books helping the organization maximize outreach activities, advocacy, and fundraising. One of her favourite books is "The Coming of Age" by Simone de Beauvoir.
MADO BABOULA
Mado Baboula is a communication professional. She has studied law, media, public relations and tesol. She has worked in education; as a media worker in media outlets and institutions; and has been involved in human rights issues from her teenage years.
Mado is also a facilitator in issues of islamophobia and antisemitism, a trainer in communication and a radio producer working on women issues. She currently cofounded Media Sexism Watch and is now working on her second documentary. She has also published a number of short stories in English and Greek.
Mado feels that individual behaviour can shape collective conscience. Surprisingly, her favourite book is "A History of Reading" by Alberto Manguel although she gladly forgets the stories of the books she reads only to find the excitement in re-reading them.
SARAH HOLDEN
Sarah Holden has over 15 years of experience managing computer platforms as well as building strong engineering teams. Currently she is an Engineering Manager responsible for the management and security of platforms at Google. Sarah graduated with a BS in Microbiology from UC Santa Barbara. Her interests include sailing, traveling and spending time with her family. Sarah is passionate about helping people in crisis especially women who have not had adequate access to education. Sarah joined the Board of We Need Books in 2017 to help give refugees and migrants a chance for a future.
BRIELLE NIKAIDO
Brielle Nikaido currently works as the Senior Director of Market Strategy at Salesforce. Before joining Salesforce, she specialized in influencer relations and community management. She holds a bachelor's degree in Psychology and Asian American Studies from the University of California Santa Barbara.
AARON MADFES
Aaron Madfes has 20+ years of experience working in the legal field, and is currently working as a manager of Legal Specialists at Google. Before joining Google, Aaron worked as a Litigation Paralegal at the law firm Keker & Van Nest (now named Keker, Van Nest & Peters). Aaron holds a bachelor's degree in Political Science from the University of California Los Angeles. When not working, Aaron loves to cook, play basketball and travel. In the summer of 2017 he was part of a volunteer travel project in Athens that aimed to serve the refugee population in Greece, and as a result of working with We Need Books on that trip, he has continued his involvement with the NGO by serving as an advisory board member.
LEFTERIS PAPAGIANNAKIS
Lefteris Papagiannakis was born in France in 1971. He studied public law in the University of Lille II and holds an MA in European Community Law and International Economy. He worked in the European Parliament as a parliamentary assistant, on the education of children of the Muslim minority in Greece, as a legal counselor for the political party Ecologists Green and the Special Secretariat on environmental inspection. He was elected in the municipal council of Athens in 9/2014 and named Vice Mayor on Migrant and Refugee Affairs 3/2016-8/2019. He was Chair of the working group Migration and Integration of the Eurocities Network, Vice President for Refugee Issues of ECCAR (European Coalition of Cities against Racism) and president of the Council for the Integration of Migrants of the Municipality of Athens.
He is the General Secretary of the Hellenic League of Human Rights and member of the Board of the Greek Council for Refugees.
He currently works for SolidarityNow a Greek NGO as Head of Advocacy, Policy and Research.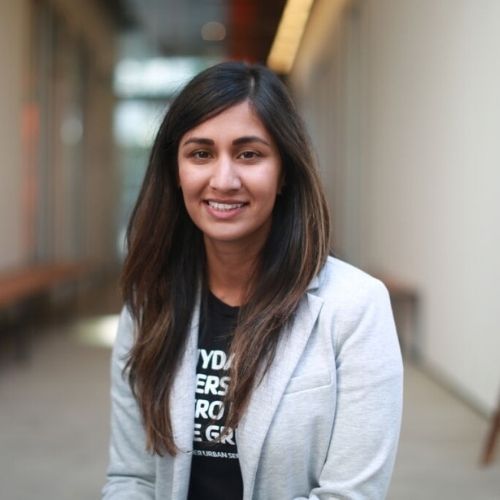 SANDY SINGH
Sandy Singh has spent the last 10 years finding sustainable ways to help programs scale around the world. Sandy volunteers with a year round homeless shelter in her hometown where she helps advocate for better housing solutions. She is currently working on a pilot program for the Urban Services, YMCA where she promotes health and wellness within HOPE SF communities. She holds bachelor degrees in Marketing and International Management. Staying true to her childhood nickname, Bookworm, Sandy has a goal of reading over 35 books a year.
CARL THARP
Carl Tharp has spent most of his 17 year career in construction management and is an active real estate investor and entrepreneur. He currently works as a program manager for Google and holds bachelors degrees in Civil Engineering and Business Management Economics from the University of California. Carl volunteers locally in the Bay Area at a transition home for young adults and has worked closely with non-profits in Nepal and Greece. On his most recent mission to Greece in the summer of 2017 he became deeply connected with the mission of We Need Books and jumped at the opportunity to lend his skillset as an advisor.
IOANNIS TROHOPOULOS
Ioannis Trohopoulos, was born in Veria, Northern Greece. Worked as Director for Veria Central Public library from 1988 till May 2012. In August 2010 during the IFLA Conference at Goteborg, Sweden received on behalf of Veria Library the annual "Access to Learning" 1 million$ award nominated by Bill and Melinda Gates Foundation. From June 2010 till April 2016 he served as CEO at Stavros Niarchos Foundation Cultural Center. He is founding member of Future library, an NGO which supports the development of public libraries at national and international level. He was (March 2017- April 2019) Head  of the "Athens 2018-World Book Capital", an important distinction which the city of Athens received by UNESCO. From June 2019 is director of Programs of Heritage Management Organization.  He is also member of the Library board of Veria Central Public library.
AND A LIST OF OUR COLLABORATORS
The Municipality of Athens, Athens 2018 World Book Capital, Polis2, Greek Forum of Migrants, Greek Forum of Refugees, ECHO Refugee Library, Effect.org, The Municipality of Amsterdam, Caritas Hellas, Terre Des Hommes, the Municipality of Marathon Social Services, CRS, Catholic Relief Services, The Municipal Library of Thessaloniki, Melissa Network, Network for Children's Rights, Solomon, Antigone, Campfire Innovation, Kalimat Foundation UAE, Challedu, Project Elea, Jasmine School, 2nd Experimental High School of Athens, Starfish Foundation, HOPE Cafe, IOM, OMNES, The HOME Project, The Nordic Library at Athens, Atheates Gynaikes (Invisible Women/Αθέατες Γυναίκες), Nostos NGO, Greek Red Cross, Steps, Greece Communitiere, Effect.org, Κinisi Ethelonton- SCI Hellas, Desmos, START (LELA KARAGIANNI), Εuropean Expression, The Ukrainian Community, Mandra Cultural Center, 26the Kypseli school, CERST